NNIA CPD Activities

Who are we?    About our initiative    How to login    How to earn your CPD points
WHO ARE WE?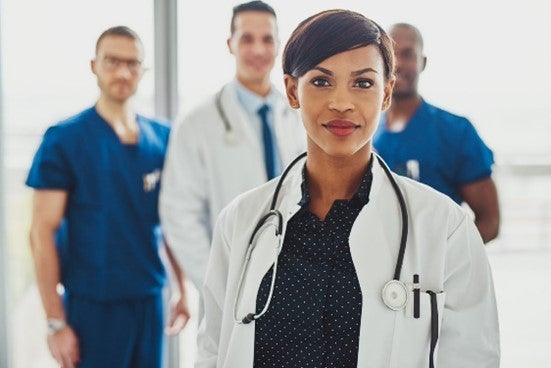 The Nestlé Nutrition Institute Africa (NNIA), 1 of 18 chapters of the Global Nestlé Nutrition Institute (NNI), is committed to contributing to nutritional education in the continent. As a result, we are committed to facilitating the Continuing Professional Development (CPD) of all health practitioners in the East and Southern Africa Region (ESAR).
As a leading nutrition organisation, we aim to keep registered healthcare professionals informed on the latest research and developments in the field of nutrition, adding value to their professional growth and daily practice. This aligns with the NNIA's mission and vision, click here to find out more about the NNIA.
ABOUT OUR INITIATIVE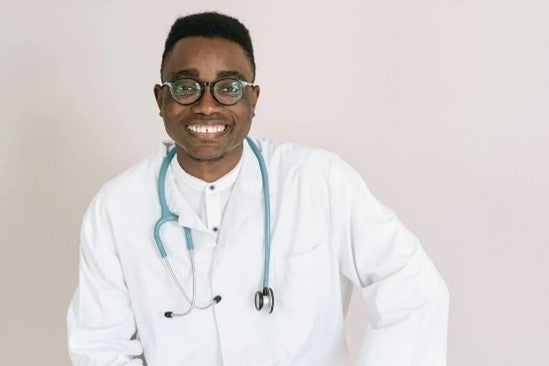 The NNIA posts activities in the form of scientific articles and/or webinars accompanied by multiple- choice questionnaires that are accredited for 2 or 3 CPD points each. Members must obtain a minimum score of 70% to attain the allocated CPD points. To keep our NNIA members updated, regular email alerts on upcoming CPD activities are sent out.
The CPD activities are based on pertinent topics, and the most recent activities are available for the entire year of accreditation. This gives all healthcare professionals the opportunity to complete our CPD activities by the 15th of December each year.
The CPD activities offer maximum flexibility to suit your busy schedule as they are multiple choice, can be completed at any time, and automatically save your progress to allow interruptions. CPD activities additionally offer 2 attempts to meet the pass rate requirement for each questionnaire.
A CPD certificate is awarded immediately upon completion of an activity. Those registered with the HPCSA will have their points updated on the HPCSA portal regularly. You will also be able to view your NNIA CPD activities and points at any time on your NNIA profile.
Non-HPCSA accredited healthcare professionals are encouraged to inquire with their relevant professional bodies on whether NNIA activities will be recognised for CPD points.
HOW TO LOGIN
Existing Users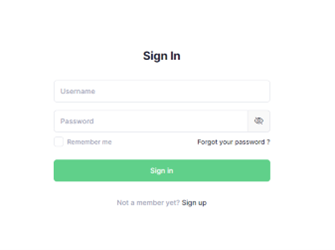 Username: If you are registered with the NNIA, your username will be your council registration, for example, HCPSA, (without any spaces).

This will be your username even if you have only used the previous version of the NNIA's CPD platform and not the newly launched platform (31 March 2023).
Password: This will be the password that was created upon registration with the NNIA. To reset your password, type in your username and click "Forgot your password?". An email will be sent for a password reset.

 
New Users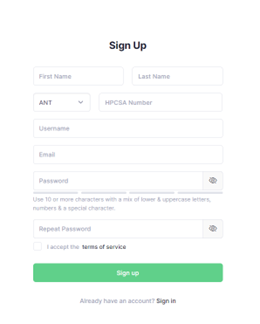 Click "Sign Up"
Fill in in your details
Select a password that contains 10 or more characters with a mix of lower and uppercase letters, numbers and a minimum of 1 special character
HOW TO EARN YOUR CPD POINTS
Download the PDF file/s for the article/s and read through the content.
Click the start button on the specific PDF to begin with the questions on the prescribed content.
Select the answer to the questions by selecting the appropriate radio button.
You will need to attain a score of 70% or more to attain CPD points. A score of less than 70% will unfortunately not earn you any CEUs, but you may choose to re-submit your answer sheet.
Submit your answers by clicking the button at the bottom of the answer sheet. You must be online to submit your answer sheet.
Certificates will be automatically generated and emailed to you.
 
*Please note that the NNIA sends an activity update to the HPCSA fortnightly