Reduce the effects that toddlers face when born pre-term
schedule 6 min read
Topic(s): Clinical Nutrition General Nutrition Pediatrics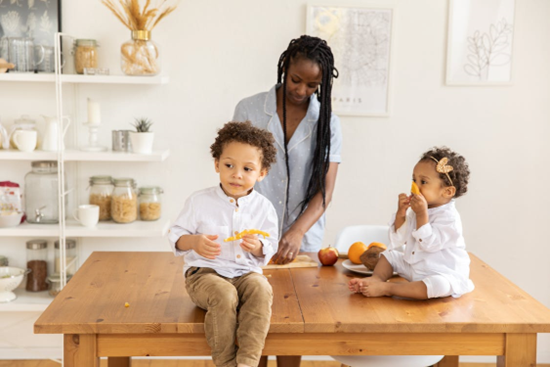 Developing countries are responsible for 85% of pre-term births.7 Pre-term infants are at risk of developmental and feeding problems, that are commonly carried to toddler stages.1 Feeding behaviour in early life may influence an individual's capacity to self-regulate food intake which could lead to energy balance issues later in life.1
It has been found that pre-term infants have a higher risk of developing childhood obesity in comparison to infants born full-term.5 In South Africa alone, about 84 000 babies are born prematurely every year.10 The number is even higher for the African continent as a whole since it is responsible for the majority of premature births alongside southern Asia.3
Cluster nursing in the first days of life could be attributed to increased chance of obesity. Since feeding habits from early life can be carried through to toddler-, child-, and adult-stages, it is important to instil a good foundation of eating habits to decrease the chances of obesity.1,9 Obesity increases the likelihood of developing related diseases such as diabetes, cardiovascular disease, and hypertension.4,9 
It was concluded in a study1 that it is important for parents who have toddlers who were born pre-term to make use of strategies to manage their diet to facilitate food acceptance and self-regulation. The study1 found that parents of toddlers who were born pre-term:
were more likely to make use of rewards or persuasion to increase food intake (68%)1
were less likely to agree with the notion that toddlers should be free to decide when they have had enough food1
were more concerned about growth and health in comparison to parents of toddlers born full-term1
used more supplements for their children and were not as satisfied with the weight, growth and health of their children in comparison to parents of toddlers who were born at full-term1
found that their toddlers were fussy eaters (20%)1
identified that their toddlers have food refusal behaviours (58%)1
 
Tips on how to manage the diets of toddlers who were born pre-term:
Allow toddlers to eat according to their appetite

There is evidence that suggests that when one allows a young child to retain the locus of control regarding how much they eat, it allows them to develop appropriate long-term eating habits such as food acceptance and preferences.1 Allowing young children to acquire an appetite in order to control energy balance effectively is also important, enabling them to maintain a healthy bodyweight over time.1 Feeding too regularly will not allow young children to develop appropriate eating habits and control energy balance effectively.
 
Encourage a variety of healthy foods

Several studies have suggested that unforced but repeated exposure to healthy foods enhances acceptance.1,9 It is advised that when parents feed toddlers, that they do so with a variety of healthy foods. In practice, parents should offer a range of healthy foods to their young children and allow them to choose what they eat or as much as they wish.1 

Vegetables should always form part of the food repertoire. In South Africa's population, it was found that carbohydrates were consumed almost 10 times more than vegetables per day.8 It is once again the case for many African countries.

When parents offer a range of healthy foods to their young children, it not only increases the chances of consumed essential nutrients but could reduce the risk of chronic diseases which are typically linked to obesity.2,9 The average recommended fruit and vegetable guideline for young children is two fruit servings per day and three vegetable servings per day.6,9 For reference, half cup of fresh, frozen, or canned fruit, or one-quarter cup of dried fruit is equivalent to one fruit serving.6 Half  a cup of pure fruit juice or vegetable juice is equal to one fruit or vegetable serving and half cup of cooked or raw vegetables or leafy vegetables is equivalent to one vegetable serving.6

Studies6,9 have found that toddlers tend to meet the fruit intake requirements but do not meet the vegetable requirement. The consumption of insufficient fruits and vegetables by toddlers has been associated with inadequate intake of vitamin A, vitamin C, and dietary fibre, as well as high intakes of total fat and saturated fat, and ultimately leading to overweight individuals and obesity.6
 
Create predictable mealtimes

Positive eating outcomes and increased vegetable intake in toddlers has been associated with structured family meals.2 It is believed that a young child's hunger could be cued more easily by scheduled family mealtimes.2 Families are also advised to consume the same foods together at their predictive mealtimes, rather than allowing young children to choose an alternative.2 
 
Conclusion:
 
It is clear that the method in which parents feed their toddlers born pre-term, and how they manage fussiness has an impact on their future food preferences and eating habits.1,2 It has been widely agreed on that early feeding patterns influences food acceptance and lays the foundation of eating habits in adulthood.1 Feeding behaviour problems in pre-term infants are commonly carried through to the toddler period of life and largely impacts their wellbeing and eating habits in adulthood.1,2,9 It is important for healthcare practitioners to advise the parents of toddlers who were born pre-term to implement practices to increase the chances for sustainable wellbeing through healthy diets.
Reference list:
Cerro, N., Zeunert, S., Simmer, K.N. and Daniels, L.A., 2002. Eating behaviour of children 1.5–3.5 years born preterm: Parents' perceptions. Journal of paediatrics and child health, 38(1), pp.72-78.
Searle, B.R.E., Harris, H.A., Thorpe, K. and Jansen, E., 2020. What children bring to the table: The association of temperament and child fussy eating with maternal and paternal mealtime structure. Appetite, 151, p.104680.
World Health Organisation. 2022. Preterm Birth. https://www.who.int/news-room/fact-sheets/detail/preterm-birth 
Fewtrell, M. (2011). Breast-feeding and later risk of CVD and obesity: Evidence from randomised trials. Proceedings of the Nutrition Society, 70(4), 472-477. doi:10.1017/S0029665111000589
Fu, Y., Gou, W., Hu, W. et al. Integration of an interpretable machine learning algorithm to identify early life risk factors of childhood obesity among preterm infants: a prospective birth cohort. BMC Med 18, 184 (2020). https://doi.org/10.1186/s12916-020-01642-6
Barbara A. Dennison MD, Helen L. Rockwell & Sharon L. Baker MS (1998)
Fruit and Vegetable Intake in Young Children, Journal of the American College of Nutrition, 17:4, 371-378, DOI: 10.1080/07315724.1998.10718778
Shah, H. and Singaravelen, R.M., 2019. Effect of Tactile, Kinesthetic Stimulation and Kangaroo Mother Care on Low Birth Weight in Preterm Infants. International Journal of Health Sciences and Research, 9(5), pp.135-140.
Ritchie, H., Rosado, P. and Roser, M., 2017. Diet compositions. Our World in Data.
Nekitsing, C., Blundell-Birtill, P., Cockroft, J.E. and Hetherington, M.M., 2018. Systematic review and meta-analysis of strategies to increase vegetable consumption in preschool children aged 2–5 years. Appetite, 127, pp.138-154.
University of the Free State. 2020. World Prematurity Day, 84,000 babies born premature in South Africa. https://www.ufs.ac.za/templates/news-archive/campus-news/2020/november/world-prematurity-day-84-000-babies-born-premature-in-south-africa