Allergy Masterclass Course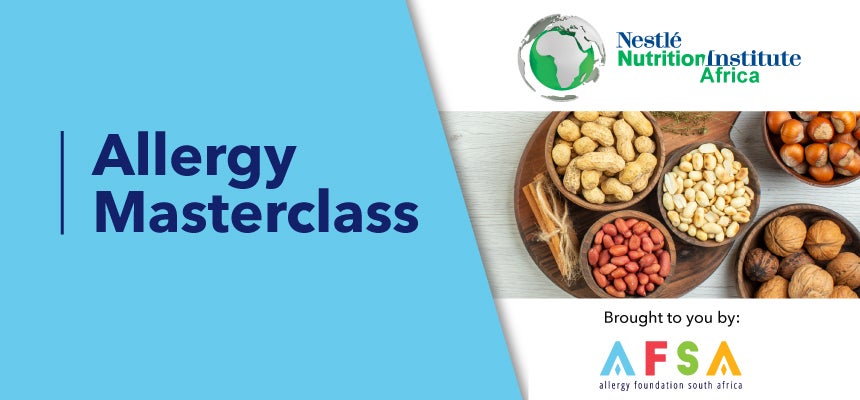 This year, the NNIA endorses AFSA's range of Masterclass Allergy Courses comprising allergy webinars and courses on the following topics:
Rhinitis - 18 March
Asthma - 6 May
Urticaria and Anaphylaxis - 10 June
Allergic Conjunctivitis and Causes of Red Eye - 22 July
Food Allergy - 19 August
Eczema and Angioedema - 16 September
Drug Allergy - 28 October
Inborn Errors of Immunity - 25 November
Accompanying each webinar is a virtual Masterclass Course. It offers exclusive webinar recordings, a CPD point, and a downloadable certification for each successfully completed course.
Masterclass Courses can be completed as preparation for the webinars or afterwards. Each Masterclass Course comprises 1 module and takes approximately 45 minutes to complete. Make use of these upcoming opportunities to get up to 5 CPD points for each topic (4 points for attending the live webinar and 1 CPD point for completing the course).
 
Have any queries? Email us here.
Access fee per Masterclass:
Doctors – R 1000
Pharmacists and Dietitians – R700
Nurses/Physician Assistants – R 500
An NNIA member deal:
Use 20Masterclass2023 when registering to get 20% off!
A dietitian exclusive deal:
The first 20 dietitians to register will receive full free access to each course!
Dietitians thereafter receive a 50% discount on their course fee.
* Please note: discount codes cannot be combined
How to register?
Contact training@allergyfoundation.co.za by clicking on the relevant subject of your choice. "Masterclass Package" for the full course, and "Masterclass Webinar" for the live webinar.