Herbal therapies: a possible treatment for diabetes
Nov 16,2022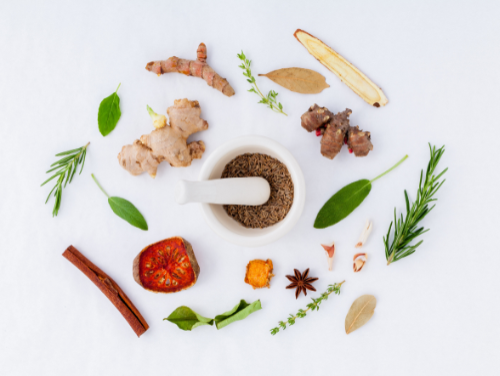 Diabetes mellitus is an area of concern in Africa and is reinforcing the importance of lifestyle interventions and pharmacological therapy.1 The NNIA recognises that pharmaceutical interventions for diabetes are not always available in the African context due to systemic factors, lifestyle changes and access to healthcare. This World Diabetes month, the NNIA is exploring herbal therapy as a non-pharmacological tool in the management of diabetes in Africa.
Local healthcare and nutrition institutes have conducted studies to address the rise of diabetes in Africa. A 2022 report released by UNICEF outlined the systemic influence of western culture on nutritional transitions from traditional dietary patterns associated with a high intake take of fruits, vegetables, fermented maize products and fish, to a higher refined carbohydrate consumption and the rise of pre-packaged processed food.1, 2
A Botswanan study found that a higher education status among diabetic patients positively correlated with adherence to prescribed dietary and lifestyle interventions recommended to overcome the disease.3 The study also revealed various patient misconceptions about nutritional treatments that were deemed time-consuming and unaffordable, leading to patients consuming unhealthy food that are readily available to them at the risk of future health implications.3
Furthermore, limited health infrastructure and access to healthcare are pushing healthcare practitioners to find suitable alternate remedies to aid in the treatment of diabetes.5, 6
The herbal alternative
The use of herbal medicine in the management of diabetes and blood sugar control is a longstanding recommendation made by healthcare professionals when pharmaceutical interventions are constrained.7 According to the World Health Organization, over 40% of pharmaceutical formulations are plant-derived, highlighting the importance of using biodiversity when a patient is faced with inequities in accessing conventional medicine.6
A review by the University of Fort Hare in the Eastern Cape of South Africa has highlighted herbal alternatives in the management of diabetes by increasing consumption of:7
Green tea
Green tea is regarded as antioxidative, antimutagenic, anticarcinogenic and anti-inflammatory. It contains polyphenols, including epigllo catechin 3 gallate, which is the main ingredients associated with lowering blood glucose levels in diabetic patients.8
 
Onion and garlic
Onion and garlic contain active hypoglycaemic constituents to help lower glucose levels in the liver. The recommended daily dose of onion is a 50 g of fresh onion, while the recommended dose of garlic is 4 g of fresh garlic or 8 mg of garlic essential oil.9, 10
 
Bitter melon
Widely cultivated across various parts in Africa, bitter melon contains a polypeptide called p insulin, which consists of 17 amino acids and is pharmacologically similar to bovine insulin. The daily recommended dose of bitter melon ranges from 5 ml two to three times a day or a single 50 ml dose.11
 
Fenugreek
The defatted portion of the fenugreek seed has been found to reduce fasting and postprandial blood levels of glucose, insulin, somatostatin, glucagon, total cholesterol and triglycerides.12 The daily recommended dose ranges from 10 to 100 g in divided doses.
 
Bitter leaf
Bitter leaf grows abundantly across tropical regions in Africa, particularly in South Africa's province of KwaZulu-Natal, and is commonly used as a medicinal treatment for a variety of illnesses. A study showed that the chloroform extract has the potential to lower hypoglycaemic activity.13
 
Aloe vera
Drinking aloe vera juice has been noted to reduce fasting blood glucose and triglyceride levels in type 2 diabetic patients with or without the combination of a conventional agent. The recommended dose of aloe vera juice is 1 tablespoon per day.7
 
Panax ginseng
Ginseng contains significant hypoglycaemic actions to slow the digestion of food, decrease carbohydrate absorption into portal hepatic circulation and modulate nitric oxide insulin secretion. The recommended dose of ginseng is 1 to 3 g of the crude root or 200 to 600 mg of a standardised extract every day.14
Role of healthcare professionals 
Healthcare professionals working in Africa have a role to play in promoting the wellbeing of diabetic patients by recommending alternate therapies, which include herbal medicine, based on the availability of such treatments to overcome systemic barriers, lifestyle changes and poor access to healthcare. In addition, it is important for healthcare professionals to investigate these remedies further to ensure a safe rollout in the future, with specific reference to what herbal aspects to recommend and the dosage requirement for each patient.
The collaboration between healthcare professionals, non-profit organisations and governments has a crucial impact in creating awareness about the prevention and management of diabetes on the continent.1
References:
1 Bekele, H., Asefa, A., Getachew, B. and Belete, A.M., 2020. Barriers and strategies to lifestyle and dietary pattern interventions for prevention and management of type-2 diabetes in Africa, systematic review. Journal of Diabetes Research, 2020.
2 UNICEF South Africa (2022). Baseline Information on Diet and Physical Activity amongst Youths and Adolescents for Non-Communicable Diseases Prevention in South Africa. pp.1–48.
3 Ganiyu, A.B., Mabuza, L.H., Malete, N.H., Govender, I. and Ogunbanjo, G.A., 2013. Non-adherence to diet and exercise recommendations amongst patients with type 2 diabetes mellitus attending Extension II Clinic in Botswana. African Journal of Primary Health Care and Family Medicine, 5(1), pp.1-6.
4 Black, S., Kraemer, K., Shah, A., Simpson, G., Scogin, F. and Smith, A., 2018. Diabetes, depression, and cognition: a recursive cycle of cognitive dysfunction and glycemic dysregulation. Current diabetes reports, 18(11), pp.1-11.
5 Chale, S.S., Swai, A.B., Mujinja, P.G. and McLarty, D.G., 1992. Must diabetes be a fatal disease in Africa? Study of costs of treatment. British medical journal, 304(6836), pp.1215-1218.
6 WHO Global Centre for Traditional Medicine. [online] Available at: https://www.who.int/initiatives/who-global-centre-for-traditional-medicine. Accessed: 08 November 2022.
7 Kibiti, C.M. and Afolayan, A.J., 2015. Herbal therapy: A review of emerging pharmacological tools in the management of diabetes mellitus in Africa. Pharmacognosy magazine, 11(Suppl 2), p.S258.
8 Broadhurst, C.L., Polansky, M.M. and Anderson, R.A., 2000. Insulin-like biological activity of culinary and medicinal plant aqueous extracts in vitro. Journal of agricultural and food chemistry, 48(3), pp.849-852.
9 Sharma, K.K. and KC, S., 1977. Antihyperglycemic Effect of Onion: Effect on Fasting Blood Sugar And Induced Hyperglycemia In Man.
10 Drugs.com. (n.d.). Onion Uses, Benefits & Dosage - Drugs.com Herbal Database. [online] Available at: https://www.drugs.com/npp/onion.html. Accessed: 14 November 2022
11 Welihinda, J., Karunanayake, E.H., Sheriff, M.H.H. and Jayasinghe, K.S.A., 1986. Effect of Momordica charantia on the glucose tolerance in maturity onset diabetes. Journal of ethnopharmacology, 17(3), pp.277-282.
12 Dey, L., Attele, A.S. and Yuan, C.S., 2002. Alternative therapies for type 2 diabetes. Alternative medicine review, 7(1), pp.45-58.
13 Ebong, P.E., Atangwho, I.J., Eyong, E.U. and Egbung, G.E., 2008. The antidiabetic efficacy of combined extracts from two continental plants: Azadirachta indica (A. Juss)(Neem) and Vernonia amygdalina (Del.)(African bitter leaf). American journal of Biochemistry and Biotechnology, 4(3), pp.239-244.
14 Gillis, C.N., 1997. Panax ginseng pharmacology: a nitric oxide link?. Biochemical pharmacology, 54(1), pp.1-8.