African liver health – the hidden diseases
Aug 10,2021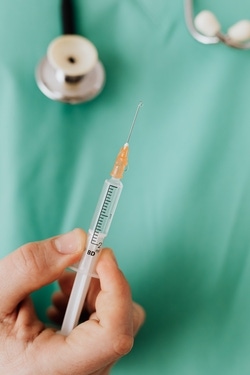 The 28th of July is World Hepatitis Day, reminding healthcare practitioners (HCPs) and patients alike of the importance of liver health. Every day, more than 3 600 people die of viral hepatitis-related liver disease, liver failure and liver cancer.1
Unfortunately, liver health in Africa has been understudied, causing diseases such as hepatitis, liver cancer, liver cirrhosis and non-alcoholic fatty liver disease (NAFLD) to go undetected and therefore somewhat neglected.1 
Hepatitis
In Africa, dying from viral hepatitis is becoming more of a danger than dying from HIV/AIDS, malaria or tuberculosis. 1 Chronic viral hepatitis affects over 70 million Africans (60 million with hepatitis B and 10 million with hepatitis C).1
Despite the availability of diagnostic instruments and effective treatment, over 90% of people living with hepatitis B and C in Africa don't have access to the care needed. 1 This means that prevention advice and education from HCPs become even more important in African populations.
Liver cancer
Hepatocellular carcinoma (HCC) is the 6th most common cancer worldwide, 5th in males and 9th in females.2 HCC frequency and mortality are expected to increase in many African countries, especially those that are constrained by inadequate treatment resources and environmental risk factors.2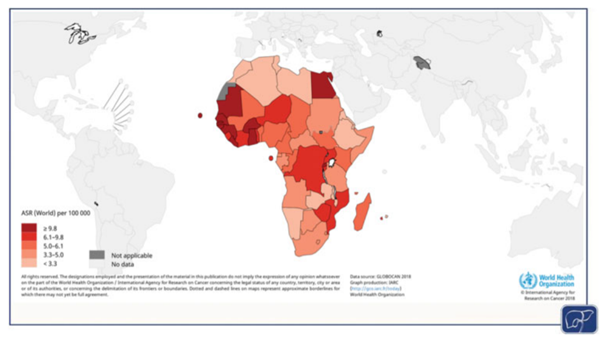 Estimated age standardised mortality rates from liver cancer across Africa 2018. Source: IARC-GLOBOCAN 2018.
Liver cirrhosis
Cirrhosis-related deaths have doubled in sub-Saharan Africa from 1980 to 2010.3 In 2010, the Central African Republic, Gabon, Malawi, Uganda and Cote d'Ivoire were all found to be a part of the highest 10% of countries in which these deaths occurred.3  
Liver cirrhosis treatment is inaccessible in most parts of sub-Saharan Africa. This is due to the massive shortage of hepatologists and gastroenterologists, interventional radiologists, hepatobiliary surgeons and pathologists.4
Non-alcoholic fatty liver disease (NAFLD)
The reported prevalence NAFLD in the general African population is likely to be an underestimate.5 The long-term impact of rising obesity and type 2 diabetes mellitus prevalence in Africa makes NAFLD a hidden danger in this region.5
Health authorities in African countries need to be aware of this silent threat and develop strategic responses to deal with it.5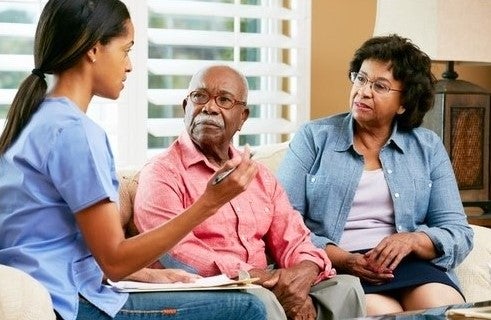 What can African HCPs do about liver disease?
The good news is that the liver is one of the only organs in the body able to replace damaged tissue with new cells rather than scar tissue.1 HCPs can educate their patients on the symptoms, protection measures and treatment options of liver disease.
Teach your patients about the basics:
Easy-to-identify symptoms of an unhappy liver 6-7
Chronic fatigue
Weakness
Weight loss
Nausea
Vomiting
Loss of appetite
Diarrhoea

Pale, bloody or black stool colour
Swelling in the ankles & legs
Easy bruising
Jaundice
Impaired brain function
General failing health

 
Protecting liver health recommendations 8 -10
Nutritional:

Reduce intake of alcohol (if possible – don't drink at all)
Avoid the following foods:

Red meat
Trans fats
Processed carbohydrate
High-fructose corn syrup
Fried foods
Raw/undercooked shellfish

Maintain a healthy body weight

Exercise for 30 – 60 mins, 3 – 4 times a week (moderate intensity)

Eat a balanced diet with fibre, through grains, fruits, vegetables, meat & legumes
Drink lots of water (to prevent dehydration)

 

General:

Get vaccinated against hepatitis A & B
If you have diabetes, aim to control your blood sugars
To avoid getting hepatitis:

Practice safe sex

Do not share any personal items that may have blood on them, e.g., toothbrush; razor etc.

Make sure that your consumables are clean

Hepatitis A infections are often a result of poor cleanliness

 
It is strongly recommended that the patient be seen by a registered dietitian to support optimal nutrition.
  
Recommended eating habits, in the case of: 10
Hepatitis C

Limit iron-dense foods
Limit salt & foods with a lot of salt

 

Cirrhosis

Limit salt & foods with a lot of salt
Reduce protein intake

 

NAFLD

Limit high-calorie foods
Eat foods that have fibre

 
The importance of prevention
Treatment for liver disease varies according to the diagnosis. Some can be treated with lifestyle modifications and others with medical programmes or surgery.9 Yet, as one can see, many of the treatment options in Africa are inaccessible to the public.
In turn, prevention of liver diseases methods are much more effective than treatment methods. This is why HCPs should share preventative information on the topic with their patients.
References:
WHO | Regional Office for Africa. 2021. Hepatitis. [online] Available at: <https://www.afro.who.int/health-topics/hepatitis> [Accessed 6 July 2021].
Sung, H., Ferlay, J., Siegel, R., Laversanne, M., Soerjomataram, I., Jemal, A. and Bray, F., 2021. Global Cancer Statistics 2020: GLOBOCAN Estimates of Incidence and Mortality Worldwide for 36 Cancers in 185 Countries. CA: A Cancer Journal for Clinicians, 71(3), pp.209-249.
Mokdad, A., Lopez, A., Shahraz, S., Lozano, R., Mokdad, A., Stanaway, J., Murray, C. and Naghavi, M., 2014. Liver cirrhosis mortality in 187 countries between 1980 and 2010: a systematic analysis. BMC Medicine, 12(1), p.145.
Vento, S., Dzudzor, B., Cainelli, F. and Tachi, K., 2018. Liver cirrhosis in sub-Saharan Africa: neglected, yet important. The Lancet Global Health, 6(10), pp.e1060-e1061.
Younossi, Z., Koenig, A., Abdelatif, D., Fazel, Y., Henry, L. and Wymer, M., 2016. Global epidemiology of nonalcoholic fatty liver disease-Meta-analytic assessment of prevalence, incidence, and outcomes. Hepatology, 64(1), pp.73-84.
Medicinenet.com. 2021. [online] Available at: <https://www.medicinenet.com/liver_disease/article.htm> [Accessed 6 July 2021].
2021. Common Characteristics of Liver Disease. [online] Available at: <https://www.hopkinsmedicine.org/health/conditions-and-diseases/common-characteristics-of-liver-disease> [Accessed 6 July 2021].
Mayoclinic.org. 2021. Liver problems - Diagnosis and treatment - Mayo Clinic. [online] Available at: <https://www.mayoclinic.org/diseases-conditions/liver-problems/diagnosis-treatment/drc-20374507> [Accessed 6 July 2021].
Hepatitis.va.gov. 2021. VA.gov | Veterans Affairs. [online] Available at: <https://www.hepatitis.va.gov/basics/keeping-liver-healthy.asp> [Accessed 6 July 2021].
American Liver Foundation. 2021. Liver Disease Diets. [online] Available at: <https://liverfoundation.org/for-patients/about-the-liver/health-wellness/nutrition/#1504047395929-de1cffa1-ccf5> [Accessed 9 July 2021].