Diet and depression: the silent relationship that must be addressed
Topic(s):
Nutrition Health & Wellness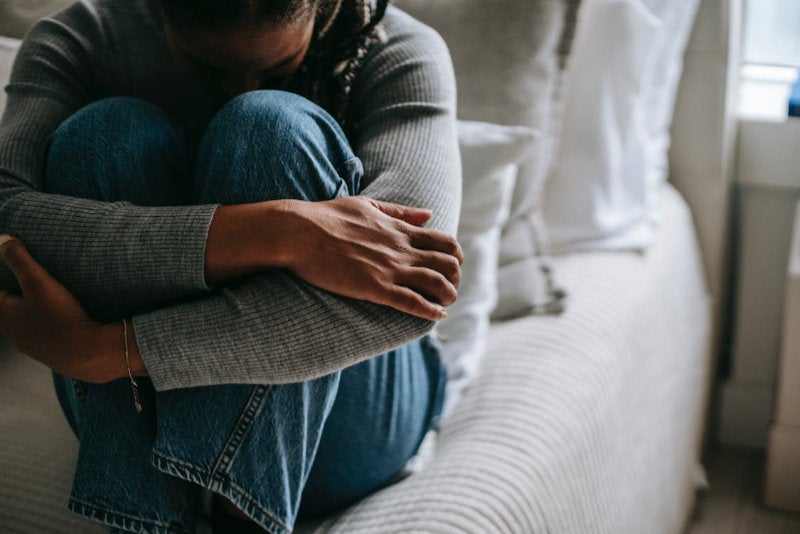 According to the World Health Organisation (WHO), suicide is the one of the leading causes of death among people in low- and middle-income countries and remains a threat to public health across the globe.1 In recognition of World Suicide Prevention Day, September 10th, it is important to examine the relationship between nutrition and depression in an African context.
Researchers have identified several lifestyle habits contributing to suicidal behaviour, including smoking, unhealthy eating, lack of exercise and the consumption of drugs and alcohol.2 The relationship between dietary patterns, vitamins, nutrigenomics and suicide ideation is a particular area of concern in treating mental health conditions in patients.3
Dietary patterns 
Research has found that unhealthy dietary patterns developed during childhood are highly likely to extend into adulthood. Furthermore, food choices are influenced by the environmental settings that people live in.3,4 However, the symptoms of depression become reduced when a person adheres to a well-balanced diet and reduces the intake of processed foods.5
The majority of people residing in Africa are experiencing a process of urbanisation, rapid economic development and modernisation of their dietary habits.6 This group is increasingly consuming higher amounts of "energy-dense and nutrient-poor" processed foods that are high in sugar, sodium and fat due to poverty and the marketing of unhealthy foods.7
Prioritise a balanced diet
An example of nutritional guidelines are those established for South Africans and communicated to the public by South Africa's Department of Health. 
The South African Food Based Dietary Guidelines:6
Enjoy a variety of food. 
Be active 
Drink lots of clean, safe water. 
Make starchy foods the basis of most meals 
Eat plenty of vegetables and fruit every day 
Eat dry beans, split peas, lentils and soy regularly 
Chicken, fish, meat, milk or eggs can be eaten daily 
Eat fats sparingly 
Use salt sparingly 
Use food and drinks containing sugar sparingly and not between meals 
Consume alcohol in moderation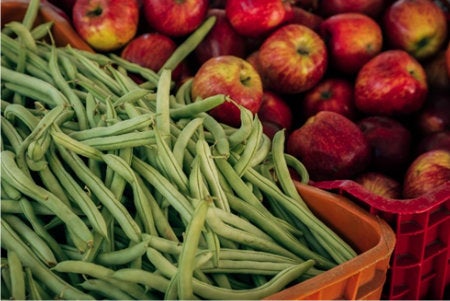 Vitamins
With regard to specific nutrients, studies conducted on the nutritional aspects of depression have identified that the intake of the following vitamins and minerals were associated with a reduced risk of symptoms for the condition:8,5
Magnesium                                                     
Calcium
Iron
Zinc
Folic acid
B-complex vitamins
Understanding nutrigenomics
Nutrigenomics is the study of the role of nutrients in gene expression.9 A review of the science of nutrigenomics indicates that the application of genomics tools in nutrition research can promote effective dietary-intervention strategies to recover normal homeostasis and prevent diet-related diseases.10
A study by nutritional scientists analysed the genomic bases of nutrient–host interaction of underlying metabolic and brain disorders using systems nutrigenomics. It was found that the intake of fructose negatively stimulates genomic and brain networks and can be reversed with the consumption of omega-3 fatty acid.11
Registered dietitians and healthcare practitioners (HCPs) can personalise nutrition for mental health patients based on their genetics, environmental influences and lifestyle choices.9
Conclusion
The relationship between depression and diet intake is a particular area of concern in people across Africa. A well-balanced diet high in vitamins and minerals, and the application of nutrigenomics can be recommended to reduce the risk of depression.
Reference list:
WHO. Depression; World Health Organisation: Geneva, Switzerland, 2018; Available online: https://www.who.int/news-room/fact-sheets/detail/depression (accessed on 31 September 2022).
Kim, D.S. and Kim, H.S., 2010. Early initiation of alcohol drinking, cigarette smoking, and sexual intercourse linked to suicidal ideation and attempts: findings from the 2006 Korean Youth Risk Behavior Survey. Yonsei medical journal, 51(1), pp.18-26.
bryant, Z., 2018. Association of Dietary Intake With Suicidal Ideation or Suicide Attempts in Adolescents (Doctoral dissertation, Walden University).
You, A., 2015. Dietary guidelines for Americans. US Department of Health and Human Services and US Department of Agriculture, 7.
Ljungberg, T., Bondza, E. and Lethin, C., 2020. Evidence of the importance of dietary habits regarding depressive symptoms and depression. International journal of environmental research and public health, 17(5), p.1616.
Vorster, H.H., Badham, J.B. and Venter, C.S., 2013. An introduction to the revised food-based dietary guidelines for South Africa. South African Journal of Clinical Nutrition, 26, pp.S5-S12.
WHO. Guideline: implementing effective actions for improving adolescent nutrition; World Health Organisation: Geneva, Switzerland, 2018; Available online: https://apps.who.int/iris/handle/10665/260297 (accessed on 2 September 2022).
Lang, U.E., Beglinger, C., Schweinfurth, N., Walter, M. and Borgwardt, S., 2015. Nutritional aspects of depression. Cellular Physiology and Biochemistry, 37(3), pp.1029-1043.
Cheema, M. and Khalid, M., 2018. Need of Nutrigenomic Studies for the Prevention and Treatment of Mood and Neurodegenerative Disorders. Food and Nutrition Open Access, 1, pp.1-4.
Müller, M. and Kersten, S., 2003. Nutrigenomics: goals and strategies. Nature Reviews Genetics, 4(4), pp.315-322.
Meng, Q., Ying, Z., Noble, E., Zhao, Y., Agrawal, R., Mikhail, A., Zhuang, Y., Tyagi, E., Zhang, Q., Lee, J.H. and Morselli, M., 2016. Systems nutrigenomics reveals brain gene networks linking metabolic and brain disorders. EBioMedicine, 7, pp.157-166.