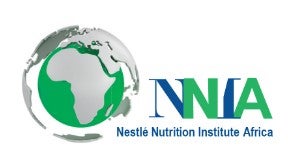 search
Allergy
Allergies are increasing worldwide and it's estimated that by 2050, one out of every two people will have an allergy. Most patients find there is no cure for their condition. Allergy sufferers' quality of life is negatively impacted by their condition, and children are most affected. The dramatic rise in infant immune diseases, most notably allergies , indicates the specific vulnerability of the immune system to early environmental changes. Early nutrition interventions, based on the latest health science, can have a long-lasting effect on childhood allergies.
According to the US Food and Drug Administration (FDA), there are nine major food allergen types. More than 160 foods have been identified to cause food allergies in sensitive individuals. There are  also several food ingredients that cause nonallergic hypersensitivity reactions in sensitive individuals that require specific labelling. Broadly speaking, these are milk, eggs, fish, crustation shellfish, tree nuts, peanuts, wheat, soybeans and sesame.
For a long time, scientists have focused on city environments as the main cause. However, in recent years, a large number of studies are beginning to show links between diet and an increased risk of allergies. Researchers are now looking at factors such as different types of foods, food processing and fat intake to explain the increased incidence of allergic disease.
In an African context, allergies have been found to be on the rise. A study was conducted to determine the risk and preventive factors associated with allergies in children living in rural and urban area. The study evaluated an unselected 12–36-month-old toddlers from urban Cape Town (1185 participants) and 398 from the rural Eastern Cape. Study methods comprised a questionnaire and skin prick tests (SPT) with egg, peanut, cow's milk, fish, soya, wheat, and hazelnut allergens. Participants with positive SPT and history of food intolerance underwent an open oral food challenge (OFC). The prevalence of food allergy was 2.5% (95% CI, 1.6%–3.3%) in urban children. Sensitisation to any food was significantly higher in urban (9.0%) than in rural residents (2.8%). In the rural black African cohort 0.5% (95% CI, 0.1%–1.8%) of children had food allergies (FA). This was significantly lower than that encountered in the urban cohort as a whole (2.5%) and urban black Africans (2.9%; 95% CI 1.5%–4.3%; p = 0.006). The results denote that the prevalence of FA in Cape Town is comparable to that in industrialized middle-income countries.
Food allergy in Africa is not rare but rather under-diagnosed. Current data is insufficient to perform systematic reviews and/or meta-analyses due to inconsistent research methods and a wide diversity of allergens. Most data is based on self-reported data or food allergen sensitisation rather than oral challenge testing.
It has been found that many food allergies can be caused simply by a person's diet during childhood. This includes whether a baby has been breastfed from birth. Many studies are now showing links between breastfeeding and allergic risk but with varying explanations. It is  believed that breastfeeding has a 'protective' effect. Food allergies can also be associated with conditions such as Atopic dermatitis (AD), a chronic inflammatory skin disease that typically manifests in early childhood. It may precede the development of other atopic disorders, including asthma, allergic rhinitis, and food allergies. 
Food allergies currently cannot be cured. Early recognition and learning how to manage food allergies, including which foods to avoid, are important measures that healthcare professionals can use to help their patients prevent serious health consequences. It is still unclear what is causing the increase in allergic disease. However, there are several things that can be done to reduce risk.
Risk reducing factors include eating a healthy low-fat diet containing a balance of both saturated and unsaturated fats, eating a diet rich in fruits and vegetables, as well as a regular intake of fish. For mothers with infants, it is ideal to breast feed them for at least six months. If a woman is at high risk of allergies, test for them prior to pregnancy to help decide whether certain foods should be excluded from her diet. 
Here you can access information on all aspects of the subject, including proper timing of introductions of allergenic foods, cow's milk protein allergy, food tolerance and more.